Only the best: trail master by maas
With trail master by maas, the maas group has developed the leading suspension system for all-wheel-drive and off-road vehicles. The company impresses with its broad product range of various shock absorbers, springs, steering dampers, suspension struts, and numerous elevation suspension systems in different configurations – always individually adapted to the respective conditions. In addition, of course, there is the individual service of the maas group.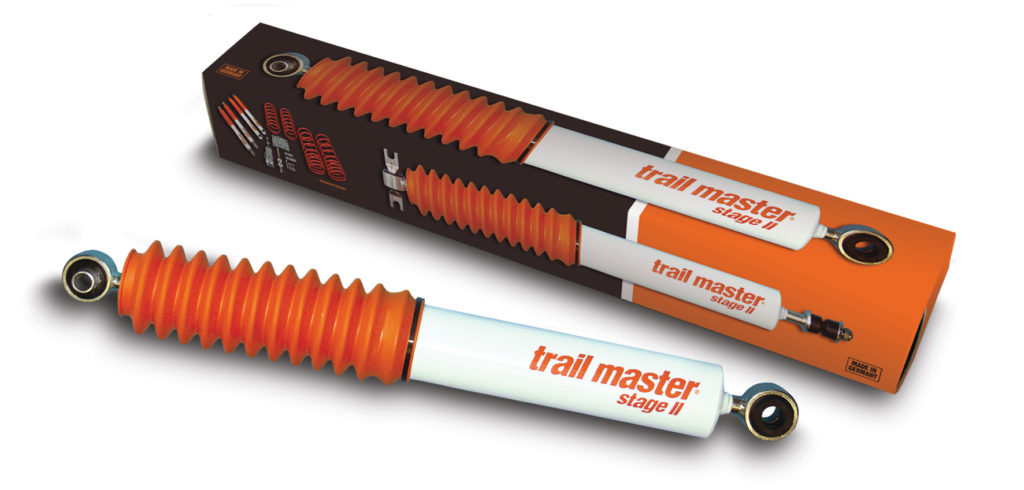 The trail master by maas suspension system was specially developed for the 4×4 vehicles on the European market. Based in Germany, the brand can operate centrally. This enables the company to react quickly and efficiently to customer requirements and, for example, to offer suitable solutions with the patented Stage II damper and PUR.
Engineers with best solutions
In the research and development department of the maas group, the company draws on expert knowledge and a great deal of experience. That is why trail master by maas is the solution for every off-road and all-wheel drive application. The components have been developed for off-road applications and are perfectly matched to the vehicles. Thus trail master by maas becomes your personal suspension system.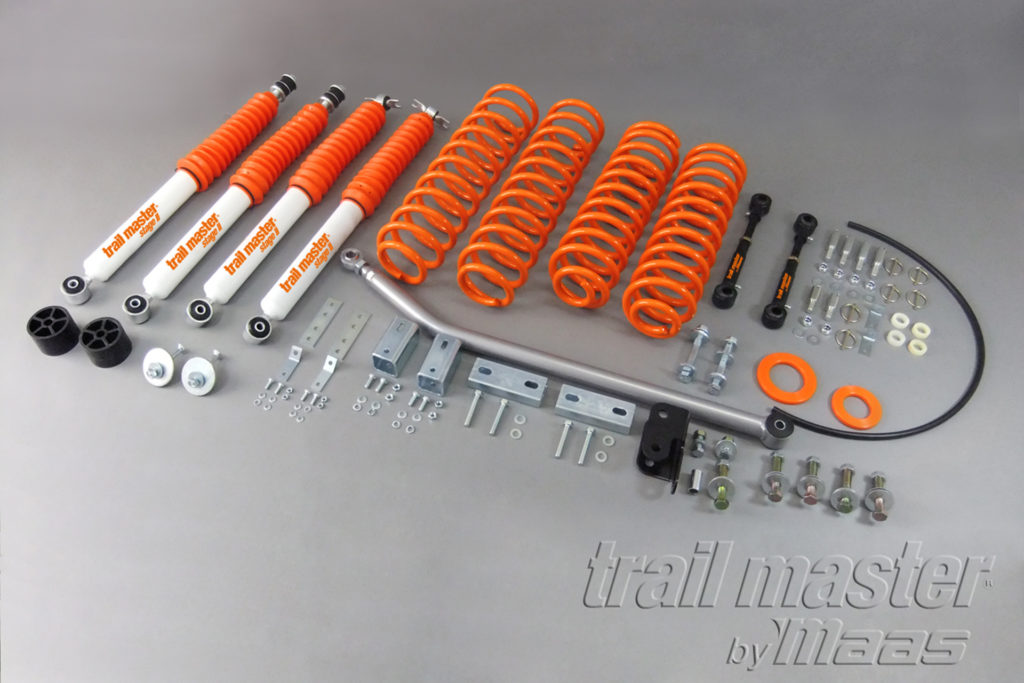 trail master by maas comes in two versions: sport or comfort. As the name suggests, this designation refers to the suspension tuning. The speed that the vehicle is to be driven at plays an important role here: while the sporty tuning is suitable for high speeds, the comfort setting offers the desired luxury at lower speeds.
trail master by maas: A system from Germany
From the idea to delivery: trail master by maas suspension systems are designed by our own engineers and brought to the customer by the maas group sales team. In the course of production, a trail master by maas suspension system undergoes meticulous quality assurance in order to provide the customer with the best possible product. Do you want to enjoy a trail master by maas suspension system yourself? Contact us today. Here you can find out everything about the history of the maas group.
Other products
MaxKraft is the powerful cable winch from the maas group. MaxKrast is strong as an ox and durable and therefore exactly the right solution for your application.